Viola Davis will play Michelle Obama in Showtime's 'First Ladies' drama
Posted by Akila, 27 Aug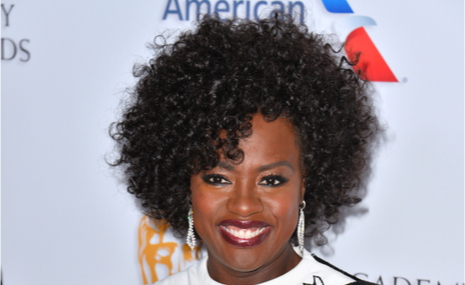 Photo credit: Featureflash Photo Agency / Shutterstock.com
Viola Davis is about to play the role of a lifetime…
Your perfect partner could be online right now...
What are you looking for?
We've loved having Viola Davis on our screens in How to Get Away With Murder? these past five years, so we're glad to see that she has another project when it comes to an end next year.
The Oscar-winning actress – who won an Academy Award for her role in Fences back in 2017 – will be stepping into none other than Michelle Obama's shoes. And we couldn't be more excited!
Viola Davis will play the former First Lady in the rather aptly titled Showtime drama series, First Ladies. The series will be written and produced by novelist Aaron Cooley, and will focus on the wives of various American presidents. The first season will depict the lives of Michelle Obama, as well as Eleanor Roosevelt and Betty Ford.
The role of the former First Lady couldn't be a better fit for Viola Davis, who recently and has always spoken out about the presence people of color tend to have in the film industry…
"If you look to the past and look at storytelling where there's a huge deficit in terms of our voice and our presence, that's not a good place to start," she said at Variety's Inclusion Summit earlier this year.
"What we have to fight for, and this is what I'm proud about with JuVee, is autonomy in storytelling and production and all of it.
"Don't just tell me that the only way Viola can exist in the story is if a white person is leading the charge and I'm in the background."
Viola Davis will certainly not be in the background in First Ladies, that's for sure.
We can't wait to see her in action as Michelle Obama; who's with us?
3 responses to "Viola Davis will play Michelle Obama in Showtime's 'First Ladies' drama"
Leave a reply
You must be logged in to post a comment.