WATCH: Ed Sheeran's Interracial Love Story in His Latest Video 'Shape of You'
Posted by Ria, 07 Feb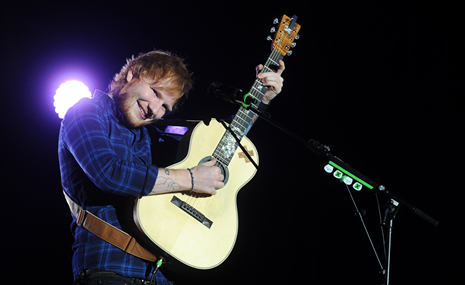 Credit: Shutterstock.com
Ed Sheeran has just released the video for his latest song 'Shape of You'. In the video, he features black female actress Jennie Pegouskie  who plays his love interest.
Find your soulmate on AfroRomance










Sheeran meets this female boxer a gym where their interracial romance begins. There is an instant connection between the two. The boxing theme is unique... another unique love story unfolding before our eyes. They develop a close and intimate relationship.
Unfortunately, the girl he is love with leaves suddenly, leaving Sheeran clues on how to find her. Much as he is devastated, he figures it out. The finale is just amazing.
Watch, groove to the beat and enjoy!
4 responses to "WATCH: Ed Sheeran's Interracial Love Story in His Latest Video 'Shape of You'"
Leave a reply
You must be logged in to post a comment.