"We are overjoyed" - Priyanka Chopra and Nick Jonas have welcomed a baby girl via surrogate!
Posted by Ando, 24 Jan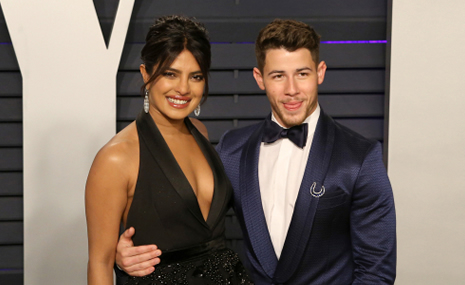 Photo credit: Kathy Hutchins / Shutterstock.com
Congratulations to Priyanka Chopra and Nick Jonas, as the pair have become parents to a gorgeous baby girl, who they welcomed via surrogate.
Your perfect partner could be online right now...
What are you looking for?
The 39-year-old Bollywood actress and the 29-year-old Jonas Brothers musician – who have recently celebrated their third wedding anniversary – announced on social media on Friday, January 21.
"We are overjoyed to confirm that we have welcomed a baby via surrogate," Priyanka's Instagram message read.
"We respectfully ask for privacy during this special time as we focus on our family. Thank you so much."
Although Priyanka's message didn't mention the gender of the baby, nor when the baby arrived into the world, TMZ's sources reportedly confirmed that baby Jonas was, in fact, a girl, and also reported that she was born via surrogate on Saturday, January 15 in a Southern California hospital.
Priyanka spoke to Vanity Fair about expanding her family just last month, saying that children were a "big part of our desire for the future." She added: "By God's grace, when it happens, it happens."
In other reports, Nick Jonas has also opened up about his baby plans saying that he hopes that he and Priyanka Chopra will have not one, but "many" children.
We couldn't be happier for the first-time parents, and can't wait to find out more information about their new arrival's name – and hopefully, even see some pictures, if and when they want to share them with the world! Congrats again!
Responses to ""We are overjoyed" - Priyanka Chopra and Nick Jonas have welcomed a baby girl via surrogate! "
Be the first to leave a comment
You must be logged in to post a comment.