Why is Interracial Dating So Amazing?
Posted by Ria, 20 Mar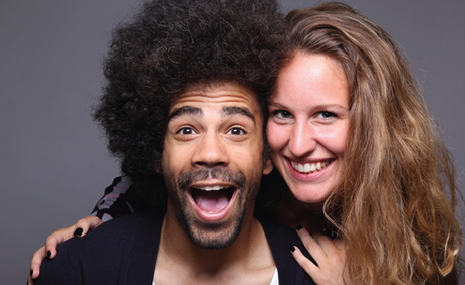 When it comes to dating, people usually tend to have certain preconceptions. Some see dating very simple; others find it rather complex and hard to deal with. On the other hand, many people who date interracially find it to be something special. But what makes interracial dating so amazing?
First, it allows you to explore new territories. Meeting a person of another race will put your prejudices aside, and it will just be a new, better experience as a whole. It's also important to note that interracial dating is designed to be rather simple and distinct, to begin with.
Find your soulmate on AfroRomance










There's no taboo involved here; you can easily date anyone you want as our society is rather free from this perspective. The only downside is that there still are people that judge you. But interracial dating is extraordinary since love does conquer everything and the barriers are rather limited if they even exist at all.
Plus, you will be empowered to make decisions that are great for the both of you. If you take this stand, public opinion and skin color won't matter at all. If you do end up getting married, you will still have the notion of family; only it will be a modern, distinct and a unique one.
When you opt for interracial dating, you learn more about the other culture, and you get to be a part of it. Since you are never going to worry about racial difference, interracial dating will give you the input and extraordinary appeal that you may want to have from your love life.
Then there is the fact that there are so many options with interracial dating. You are not restricted to a single race; you get to interact with all of them. As long as you do that you will find that results will be rather impressive and interesting, to begin with.
Interracial dating transcends everything. You get to trust your instincts, and you just take your dating experience to the next level. That alone shows the true value of interracial dating and nothing can stand in your way because of it.
You also get to turn a few heads; people will be interested in you and what you believe in. This shines, and in the end, it does pay off a lot. It's a very distinct and unique experience to explore. You will have a lot of fun as you understand new points of view and have a good time.
Overall, interracial dating can bring you lots of happiness and fun, so you shouldn't overlook it. This is one of the best dating options, and it's a fascinating one as well. Give it a try... You will not be disappointed with what it has to offer!
Responses to "Why is Interracial Dating So Amazing?"
Be the first to leave a comment
You must be logged in to post a comment.