Why Sandra Bullock wishes her skin matched that of her adopted black kids
Posted by Ria, 02 Dec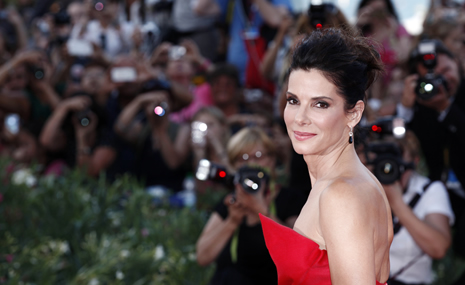 Photo credit: Andrea Raffin / Shutterstock.com
Being the private actress she is, you are not going to believe what Sandra Bullock had to say about her experiences after adopting Black kids in a recent episode of "Red Table Talk". The talk was candid, to say the least.
Find your soulmate on AfroRomance










For someone to admit that she wishes her skin and that of her adopted black kids matched!!! That's how candid things got.
Bullock, mother to two Black children had a lot to say about co-parenting, adopting, what being a parent to her black kids has taught her, and much more...
Acting had been everything to her until Louis (one of the kids) came into her life saying, "When Louis came into my life, he was put in my arms at 10 days. I just knew and I said this is my path."
Since adopting Louis in 2010, she has also become a mother to her daughter Leila whom she officially adopted in 2015 via the foster care system.
Bullock has faced a lot of criticism over her interracial adoption being the reason she admits that if she and her children had the same skin color, people would approach them differently.
"To say that I wish our skins matched, sometimes I do. Because then it would be easier on how people approach us," Bullock explained. "And I have the same feelings as a woman with brown skin being her babies or a white woman with white babies."
Is raising her children any different from parents raising same-race kids?
No. She added that one needs to step inside her household to realize how identical her experience is to most parents regardless of race. Then of course there is the bit of having to set aside time to style Leila's black hair.
The thing is, no matter what criticism she faces, one thing that will never change is that being a mother to those kids in now her path and she is "constantly trying to do things right" as she puts it.
For those who have adopted interracially or are raising kids with different skin colors from your own, what is the experience like? Do you also feel that things would probably have been easier if they 'looked' like you?
Responses to "Why Sandra Bullock wishes her skin matched that of her adopted black kids"
Be the first to leave a comment
You must be logged in to post a comment.