Why the complicated girl is wifey material
Posted by Ria, 08 Dec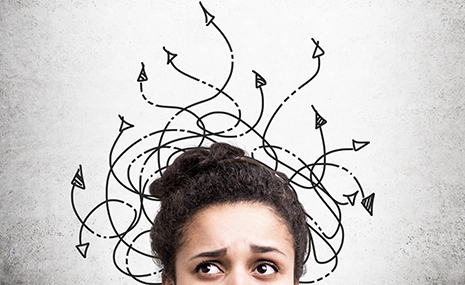 Drama! Drama! Who wants that right? See, I have seen men dumping the women they really want to be with for a girl who is easier to live with because suddenly, they just decide "she is too complicated for me! I am too old for this sh**!". These men want the sweet woman who lets him get away with practically everything.
Well, this drama-filled woman you are dumping, is the kind of woman you should be with... This complicated woman is a woman who knows what she DESERVES. This is the woman who craves more from a man. This is the woman who has dreams and opinions about your life as a couple. Yes she argues with her man. Yes she may question her man sometimes. But you know why she does this? Because she is passionate and emotional, and she CARES. This is a woman who will challenge you to be better. She demands more from everyone because she sees great potential.
Find your soulmate on AfroRomance










I don't mean to say that the easy to be with girl is not wife material or does not care for you. The thing about this girl is she wants to keep things between you peaceful at any cost. And the problem is, she will go to the extent of even putting her needs aside. And for me, a man who would leave the woman he really wants to be with for a simple girl just because he wants a woman who practically hands him everything is an unevolved man. This man doesn't want to put some work in the relationship. This is a man who doesn't want to be challenged.
See, a real man isn't scared of the complicated girl because much as she may be difficult, deep down he realizes that this woman's intentions are good; she just wants what's best for him and for the relationship. Now this is a woman you want and should marry because she will inspire you and satisfy you ... leaving you wanting for more...
If you take the drama free relationship at the expense of the woman you really want to be with, you will end up cheating on this sweet woman. The complicated woman on the other hand is passionate. B*tchy sometimes? Yes. But this b*tch is the woman who will encourage and push you to follow your dreams. Much as you may not like the fact that she challenges your opinions, she will always be more entertaining and more satisfying. So here is why Lauren Skirvin thinks you should marry this girl at all costs:
Marry the girl who tells you exactly what she expects and follows through.

Marry the girl who demands your respect.

Marry the girl who can talk politics, even if her opinions are different from yours.

Marry the girl whose eyes flicker with passion about a number of different subjects.

Marry the girl who won't let you get away with slacking on your talents.

Marry the girl who pushes you to be better every day.

Marry the girl with whom you sometimes fight.

Marry the girl who is your equal or greater.
But if she is bad kind of complicated - the immature pain in the a** who picks up fights for no reason and makes you feel like a failure and doesn't make you happy, by all means dump her ;-). What do you think?
3 responses to "Why the complicated girl is wifey material"
Leave a reply
You must be logged in to post a comment.