Would you back away from an interracial relationship because of criticism?
Posted by Ria, 13 Apr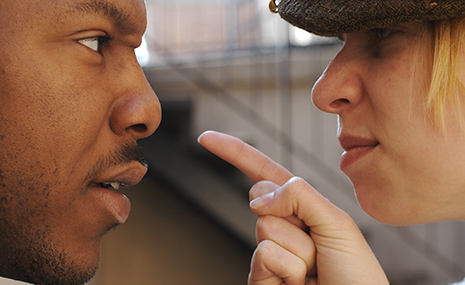 Do you have the strength for an interracial relationship?
I remember when my black friend who has mixed race babies was asked by some Chinese woman at the store whether she was the baby-sitter, her reply was: "Some styled up baby sitter I am." Its called not giving a f*** about what people think. That is the kind of attitude all of us in interracial relationships should embrace.
Find your soulmate on AfroRomance










When some people get into interracial they never prepare themselves for the ridicule that sometimes comes with it. There is this guy who is having trouble with the girl, a beautiful intelligent black woman. Much as they have been together for 2 years the chick has started backing away because of the stress of being in an interracial relationship… she just can't handle being called a traitor and sell-out.
She claims she loves the guy; but she can't deal with people. Love is meant to prevail right? But being emotional about every little thing fools some people say about her interracial relationship means she doesn't have the personal strength and resilience to be in an interracial relationship. She is letting herself be influenced by opinions of people who need to get their own business and stay out of hers.
Clearly, love alone is not enough to convince her to deal with the stresses of racism; she just isn't strong enough. What I don't understand is why she feels it necessary to listen to such people. Backing away may seem to be the easy way out but if she really loves this guy, I'd expect her to man up. At the same time, I believe interracial relationships are for people who can love someone and embrace what they are bringing to the table with no regard for the skin color of the other person, or opinions of some F***ers!
72 responses to "Would you back away from an interracial relationship because of criticism?"
Leave a reply
You must be logged in to post a comment.