Zendaya is the new Tommy Hilfiger women's ambassador - will design for the brand too!
Posted by Ria, 19 Oct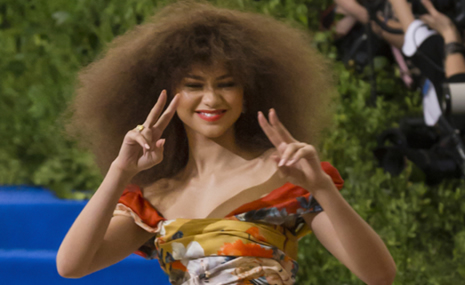 Photo credit: Ovidiu Hrubaru / Shutterstock.com
Zendaya is following in the very glamorous footsteps of Gigi Hadid, as Tommy Hilfiger has just announced that it will be collaborating with the actress on a brand new collection.
Find your soulmate on AfroRomance










Singing, dancing, acting, circus stunts and now fashion designing… is there anything Zendaya can't do?
Zendaya's duties will involve acting as the Tommy Hilfiger women's ambassador, starring in the Spring 2019 global ad campaign, and also co-design an exciting capsule collection.
"I love to collaborate with people who are passionate about making their dreams a reality and who inspire the next generation to do the same," Tommy Hilfiger said in a statement.
"Zendaya has become a global icon, using fashion to make bold statements while always staying true to herself.
"Our capsule collection will fuse her eclectic style with the Americana spirit of our brand."
And it goes without saying, but Zendaya is pretty ecstatic with her new role too…
"Fashion is more than just wearing cool clothes," Zendaya added in the statement.
"It's a way to celebrate self-expression and individuality, which is extremely empowering.
"This is why I am proud to partner with Tommy Hilfiger."
The capsule collection – Tommy x Zendaya – will be released just in time for the Spring 2019 season.
And if Gigi Hadid's two-year collaboration with the brand is anything to go by, you're not going to want to miss it!
We can't wait!
Responses to "Zendaya is the new Tommy Hilfiger women's ambassador - will design for the brand too!"
Be the first to leave a comment
You must be logged in to post a comment.