Boost the Likelihood of Getting an Online Date
Posted by Ria, 19 Dec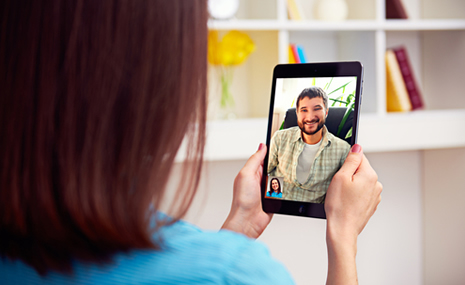 The unlimited supply of fresh dates on dating sites has given people more choices. However, this doesn't mean finding 'the one' has become easier.
According to what researchers dub "The Paradox of Choice," the more the choices of potential mates, the less likely people are to make decisions. Apparently the availability of many choices makes most people unhappy about their dating decisions. People are constantly looking for better, so they keep jumping in and out of relationships.
Find your soulmate on AfroRomance










Below are a few tips to help you increase your chances of getting an online date or even a long-term relationship:
Don't Brag On Your Dating Profiles
As much as online profiles are meant to be your selling point, bragging on your dating profile can be a huge turn-off. Yes, you are expected to showcase yourself in order to attract potential partners, but this doesn't mean you become boastful.
According to researchers at University of Iowa, being 'real' increases chances of getting a date online. In fact, not being boastful increases ones chances of a long-term relationship. Those that bragged on their profiles were perceived to be untrustworthy and socially unattractive, decreasing intentions of potential mates to date or even contact the person.
Open Body Language Increases Desirability
How we sit or pose for our online dating pictures conveys a lot to the profile viewer. Open postures or body language like a stretched torso or uncrossed legs can improve one's physical desirability to potential mates.
An open posture is very appealing because it represents high self-esteem, openness, confidence and being relaxed. Whether you are taking an online picture or you are on a date, an open posture can work to your advantage because it makes potential mates or dates more comfortable, hence, a more positive response.
In Online Dating, Nice Guys Finish First
When it comes to online dating, the physically attractive 'bad boys' come off as emotionally challenged and unavailable. Apparently they finish first. A word of cation from researchers though: "'nice guys' looking to finish first may want to avoid paying for options that offer to bump their profile for premium viewing." This is because he may be lumped with the 'pretty bad boys' and be viewed as someone who is emotionally unavailable too.
Let's hope the above tips and insights will assist you in reviewing your dating profile and make your profile more inviting to potential mates.
Responses to "Boost the Likelihood of Getting an Online Date"
Be the first to leave a comment
You must be logged in to post a comment.