Jussie Smollett charged for paying $3,500 to stage hate crime attack, judge calls it "despicable"
Posted by Liam, 23 Feb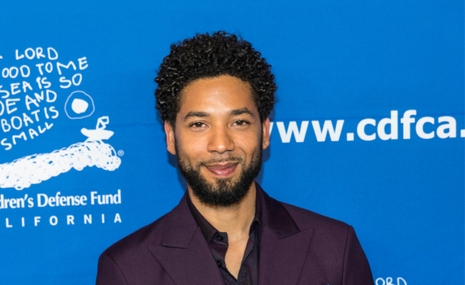 Photo credit: Eugene Powers / Shutterstock.com
Brand new developments in the Jussie Smollett hate crime attack case…
Your perfect partner could be online right now...
What are you looking for?
The 36-year-old Empire star has been officially charged for staging what was thought to be a homophobic and racist attack, in a bid to keep his job on the popular TV series.
According to reports, he allegedly paid two brothers $3,500 to make the attack look as convincing as possible, although some of the marks and bruises are believed to have been self-inflicted.
He was arrested on Thursday morning on suspicion of filing a false police report but was later released after paying a $10,000 bond and handing over his passport.
The actor became a suspect in his own case when police failed to find video footage from over 50 surveillance cameras. The fact that there were no witnesses also raised suspicions…
Chicago Judge John Fitzgerald Lyke said the homophobic and racist hoax was "utterly outrageous" and "despicable". The judge, who is also black, said that the "most vile" part of the hoax was the use of a noose.
"That symbol conjures up such evil in this country's history," Judge Lyke said of the noose.
Chicago Police Superintendent Eddie Johnson also referenced the "shameful" use of the noose, and was disgusted that the actor could take advantage "of the pain and anger of racism to promote his career".
"Why would anyone, especially an African-American man, use the symbolism of a noose to make false accusations?" he asked.
"How could someone look at the hatred and suffering associated with that symbol and see an opportunity to manipulate that symbol to further his own public profile?"
Although FOX publically backed the actor when the reports of the attack first came out, it has now released another statement claiming that the team is "evaluating the situation and we are considering our options."
In other words, he could very well be fired as soon as the script and filming allowed …
TMZ reported that he went straight to the Empire set once he was released, although no one knows what his future on the show holds.
Jussie Smollett's legal team told the court the accusations were "inconsistent with Mr Smollett's character" and that he "wants nothing more than to clear his name".
"The presumption of innocence, a bedrock in the search for justice, was trampled upon at the expense of Mr Smollett and notably, on the eve of a mayoral election," reads a statement from his legal team.
"Mr Smollett is a young man of impeccable character and integrity who fiercely and solemnly maintains his innocence and feels betrayed by a system that apparently wants to skip due process and proceed directly to sentencing."
He could face up to three years in prison and charged with the cost of the police investigation if he is found guilty.
Watch this space!
Responses to "Jussie Smollett charged for paying $3,500 to stage hate crime attack, judge calls it "despicable" "
Be the first to leave a comment
You must be logged in to post a comment.