Prosecutors have mysteriously dropped all charges against Empire's Jussie Smollett
Posted by Ria, 27 Mar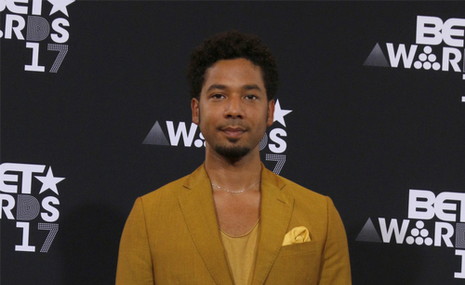 Photo credit: Kathy Hutchins / Shutterstock.com
Have we finally reached the end of the Jussie Smollett scandal?
Find your soulmate on AfroRomance










According to reports, prosecutors have just dropped all charges against the Empire actor, after he was accused of staging an alleged homophobic and racist attack on himself earlier this year.
The 36-year-old actor attended his court hearing in Chicago yesterday and pleaded not guilty to 16 counts of disorderly conduct for allegedly lying to police about the incident.
"After reviewing all of the facts and circumstances of the case, including Mr Smollett's volunteer service in the community and agreement to forfeit his bond to the City of Chicago, we believe this outcome is a just disposition and appropriate resolution to this case," the office of Cook County State's Attorney Kimberly Foxx said in a statement.
It's currently unclear why prosecutors dropped the charges against Smollett, but the actor has continued to maintain his innocence…
"I have been truthful and consistent on every single level since day one," he told reporters after leaving court.
"I would not be my mother's son if I was capable of one drop of what I've been accused of."
Although the charges have been dropped without a reason being given, we are still no closer to finding out if Jussie Smollett actually faked the attack, as he was neither proven innocent nor proven guilty. We are all scratching our heads right now…
As you can see, there are still a lot of unanswered questions regarding the case, so we don't think this will be the last we hear of it…
10 responses to "Prosecutors have mysteriously dropped all charges against Empire's Jussie Smollett "
Leave a reply
You must be logged in to post a comment.