Serena Williams fangirls over Meghan Markle's new cookbook
Posted by Ria, 21 Sep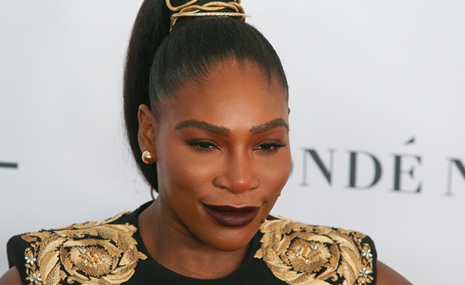 Photo credit: a katz / Shutterstock.com
There's nothing better than friends who support each other – and that's exactly the type of friendship Serena Williams and Meghan Markle have.
Find your soulmate on AfroRomance










Meghan Markle dutifully and proudly watched Serena Williams in the Wimbledon women's final earlier this year, and now it was the tennis pro's turn to return the favour….
The new Duchess of Sussex has just released her very own charity cookbook entitled Together: Our Community Cookbook – an amazing venture considering how vocal she has always been about her love of food! And Serena Williams couldn't have been more complimentary about it…
"It's already number one on Amazon and I just got my copy straight from Kensington Palace," Serena Williams shared in an excited Snapchat story.
"I couldn't be more proud of Meghan. I really encourage you all to grab this book, it has wonderful recipes of all women from all backgrounds coming together and just doing something and cooking. Oh, and it's for a good cause!"
A few days ago – possibly before she had her early copy of the book – Serena Williams took to social media to gush about her friend's achievement…
"I used to call you Meghan (and I still do) but dear Duchess of Sussex your first project "Together" a cookbook bringing women of all cultures together," she wrote on Instagram at the time.
"I could not be more excited about it and proud of you. It's beautiful - diversity, inclusivity, coming together in grief or joy - there is just so much love. Link in bio to learn more, and how you can get a copy!"
The cookbook is Meghan Markle's first solo project since becoming a Royal and features a very heart-warming and emotional foreword.
The Duchess even recreated some of the recipes with survivors of the Grenfell Tower disaster in what is now known as the Hubb Community Kitchen, closely situated by the tower in West London.
Together isn't out until tomorrow, but has already knocked JK Rowling off the number one spot on Amazon's bestseller list. Pretty impressive going!
We predict an instant sell-out, so act fast if you want.
Responses to "Serena Williams fangirls over Meghan Markle's new cookbook"
Be the first to leave a comment
You must be logged in to post a comment.