"She doesn't want to date him" – Vanessa Hudgens' Kyle Kuzma fling is just a "distraction"
Posted by Ando, 27 Jan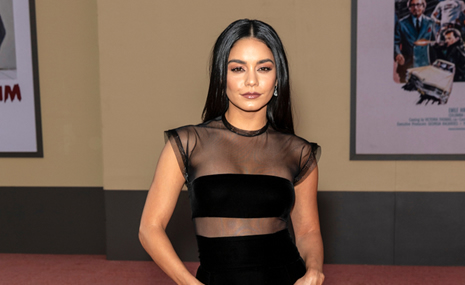 Photo credit: Ovidiu Hrubaru / Shutterstock.com
So what is going on with Vanessa Hudgens and Kyle Kuzma?
Your perfect partner could be online right now...
What are you looking for?
Shortly after the news of her break-up with boyfriend-of-almost-nine-years Austin Butler came out, Vanessa Hudgens was spotted getting close with LA Lakers star Kyle Kuzma. According to reports, they were introduced to each other via mutual friends…
"They totally hit it off and are having a lot of fun, but it's nothing serious," a source told E! News, before adding that we shouldn't get excited about a serious relationship…
"She's enjoying his company and it's a great distraction for her right now. They talk often and have plans to see each other again, but she doesn't want to date him.
"She hasn't been single in almost a decade so she is enjoying this new chapter."
Another insider echoed this, adding that she is simply enjoying the excitement of getting to know someone new saying, "She wants to get back out there. She's getting to know Kyle and so far she likes what she sees. He's treating her very well and is a big flirt. It's exciting and new."
Photo credit: Kathy Hutchins / Shutterstock.com
The source also added that their schedules are currently perfect for their fling. Unlike Vanessa's schedule with Austin Butler's, which, if you can remember, was the main reason for their split…
"Vanessa has always been a Lakers fan and loves going to games," the source continued.
"Their schedules have lined up in New York and the timing was right. She hopes it continues back in L.A."
Do you think Vanessa and Kyle make a good couple? Would you like to see them get serious?
Responses to ""She doesn't want to date him" – Vanessa Hudgens' Kyle Kuzma fling is just a "distraction""
Be the first to leave a comment
You must be logged in to post a comment.