5 First Date Tips
Posted by Leticia, 16 Jan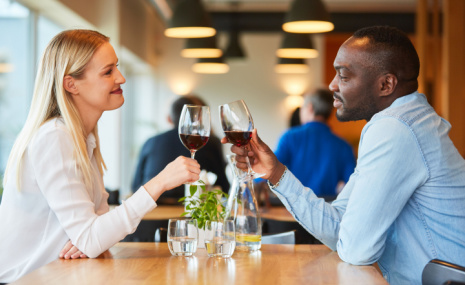 Modern dating is something baffling to most people, especially Boomers & Gen X'ers. Whilst technology is changing so rapidly more and more people are turning to it as the ultimate option that ensures variety from the comfort of your home.
1. The first date spot matters! It shouldn't be too fancy or too loud. You wanna be able to hear what they're saying right? So pick something lighthearted and relaxed!
Find your soulmate on AfroRomance









2. Be safe! When it comes to online dating, safety is a priority. Make sure that your first date is public, on a well lit & busy street. Take a taxi home & don't disclose your address!
3. Dress Confident but Comfortably. Frankly, the more comfortable you feel the more confident you'll be. Take your time and dress for you! Not them!
4. Relax, take it easy. Nobody likes talking to a nervous pile of mess. Be yourself and enjoy your night. Sometimes it's meant to be, sometimes it's not. What's the rush?
5. Say something nice. Just be thoughtful and speak up if you like something about them. Don't say something for the sake of it, just complement what stands out. Their smile, their eyes. You got this!
In conclusion, try to relax & take it all in. Each new first date is an experience and you want to leave with good memories! So relax, have fun & slay!
8 responses to "5 First Date Tips"
Leave a reply
You must be logged in to post a comment.