Do parents commit emotional incest?
Posted by Ria, 26 Sep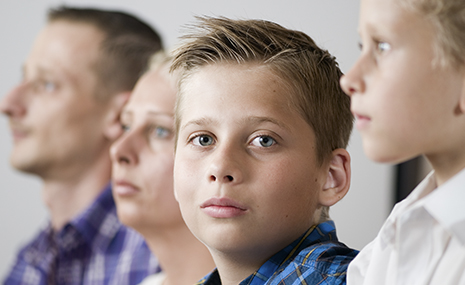 Lisa, a mother of three is very attached to her only son, Rick. With her marriage being rocky for the last five years, she has taken to sharing her deepest frustrations and tribulations with his son. Is she practicing some form of child abuse – emotional incest – by using her son to calm her emotional turbulence?
Most parents who commit this form of incest over-step their childrens boundaries by over-involving them in adult affairs. Much as they may not be aware of it, parents usually submit their children to this kind of abuse which usually has effects later in life. They depend on their children to provide the kind of relationship they are missing from their spouses and more often than not, this emotional support is sought from a child of the opposite sex.
Find your soulmate on AfroRomance










A parent may seek support from the children in cases of an absent spouse, divorce, separation or death of a spouse. In most cases, the parent sees the child as an appropriate person to confide in after the absent spouse. And the victims usually are the either the eldest children or those with strong personalities. And whenever possible, the parent picks on the opposite sex child to 'replace' the spouse.
Both men and women can instigate incestuous relationships. Ever noticed that some fathers show more love towards their daughters than their wives… or mothers towards their sons? Worse still, some even confide with their children about spousal disagreements hence putting the children at the center of conflict. Is this really fair?
Why do parents put their children in such awkward positions? Some usually think that involving their children in their emotional concerns is a sign of love. Unfortunately, children who are showered with this kind of love… love intended for a spouse start feeling like the world revolves around them making it hard for them to sustain their own relationships in future.
Is it right for parents to constantly convey a message that their children are responsible for their emotional well-being? Why not talk to a friend about it or just see a shrink? We should have a law against this don't you think?
Tags: emotional incest, father daughter relationship, mother son relationship
Responses to "Do parents commit emotional incest?"
Be the first to leave a comment
You must be logged in to post a comment.