Oprah Winfrey will interview Harry and Meghan for 90 minute CBS Primetime Special
Posted by Ria, 16 Feb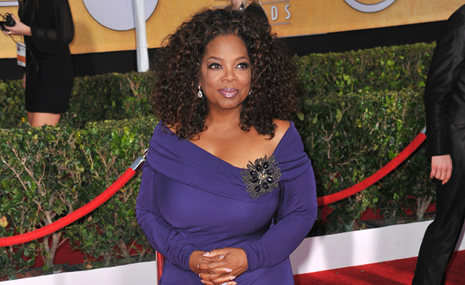 Photo credit: Jaguar PS / Shutterstock.com
History is being made yet again, as Oprah Winfrey will reportedly sit down with Meghan Markle and Prince Harry for a rare tell-all interview that promises to answer many of the world's burning questions about their lives. In particular, their widely publicized departure from the British royal family…
Find your soulmate on AfroRomance










Just one day after it was revealed that the Duke and Duchess of Sussex were expecting their second child, CBS announced that the former royal couple will be interviewed by the legendary talk show host for a one-off 90-minute primetime special.
Oprah With Meghan And Harry: A CBS Primetime Special is slated to air on the network on March 7 at 8pm, and will be the couple's first high profile joint interview since their engagement announcement, which was first broadcast by BBC News in November 2017.
According to CBS, Megan Markle will take the lead as far as the interview is concerned, while Prince Harry is expected to join the women in the later stages.
"Winfrey will speak with Meghan, the Duchess of Sussex, in a wide-ranging interview, covering everything from stepping into life as a Royal, marriage, motherhood, philanthropic work to how she is handling life under intense public pressure," read an official statement from CBS.
"Later, the two are joined by Prince Harry as they speak about their move to the United States and their future hopes and dreams for their expanding family."
According to some reports, fans and royal experts speculate that the interview has already been recorded, with some sources hinting that the interview had been planned for around three years!
And as far as all of the burning questions are concerned, it's also speculated that Oprah – who was a guest at the couple's wedding back in 2018 – was briefed on what is allowed to be asked, and what must remain off the table.
Either way, we're excited to hear what the couple have to say. We wouldn't miss it for the world!
5 responses to "Oprah Winfrey will interview Harry and Meghan for 90 minute CBS Primetime Special "
Leave a reply
You must be logged in to post a comment.