Are racial slurs normal between interracial couples?
Posted by Ria, 15 May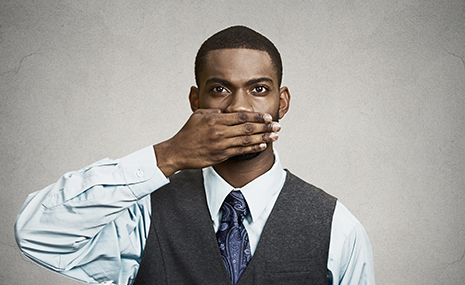 "N***er b***h!!"
That's what this loving husband calls his wife whenever they are having sex. There is nothing wrong with their one year interracial marriage. If anything, it's been perfect! He loves her to death, is loyal, committed, showers her with gifts, takes her places; all things a woman looks for.
Find your soulmate on AfroRomance










When having sex on their honeymoon, that's the first time the man blurted out the N-word. And when she expressed her anger, the man defended himself saying: the Black women he dated before her, got off on the racial slurs.
Sex isn't the only time he has been racial with her. Once (apparently on a light note) he told his wife that he had purchased her freedom. :roll: He sometimes makes jokes about her pubic hair: calls it "Negro-bush" and calls himself "N*gger lover". What's worse is when the wife tells him that she doesn't appreciate the racial slurs, he tells her that she is overly sensitive because he is so in love with her and thinks he should get a "Black pass" coz they are married.
The slurs have totally turned her off. And no matter how much she expresses her hatred for the slurs, every time they try to have sex, the N-words just start flying off his mouth. This has affected their sex life to the extent of this lady pretending to be asleep whenever the man wants to get it on.
Are racial slurs normal between interracial couples? Why would someone who claims to have so much love for another be so verbally and emotionally abusive? He asks her why Black people get to use the N-word and he cant. Seriously, the wife says she hates it; so why keep using it? So what if his former Black girls liked it? People aren't the same. Problem is, she has expressed her anger; hubby doesn't seem to get the extent of emotional damage he is causing. Clearly, he is not willing to change.
Question is: Do you think she should dump her "loving" hubby based on this? Do you think the man can change? How can this relationship be salvaged?
25 responses to "Are racial slurs normal between interracial couples?"
Leave a reply
You must be logged in to post a comment.